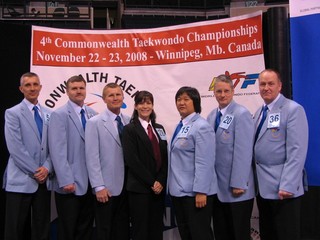 1730 14 th Avenue West Williston, N.D. 58801
Williston Taekwondo/Judo Academy
WTJA was established in 1977 by Randy Waitman and Bill Walters, Jr.
Welcome to our site. We hope to upgrade and update the site as we gain more experience working with these new tools.
willtkd.freeservers.com

WTJA is a martial arts program offering training in both traditional and sport taekwondo, judo, and hapkido for all ages.
We are affiliated with USA Taekwondo , The World Taekwondo Federation, and the International Daemyung Moodo Federation.
All students are certified under the Auspices of Grandmaster Jae Ho Park of Glendale, California, and Grandmaster Karlo Fujiwara of Billings, Montana.